Four Ingredient, Two Minute Appetizer Guaranteed to Impress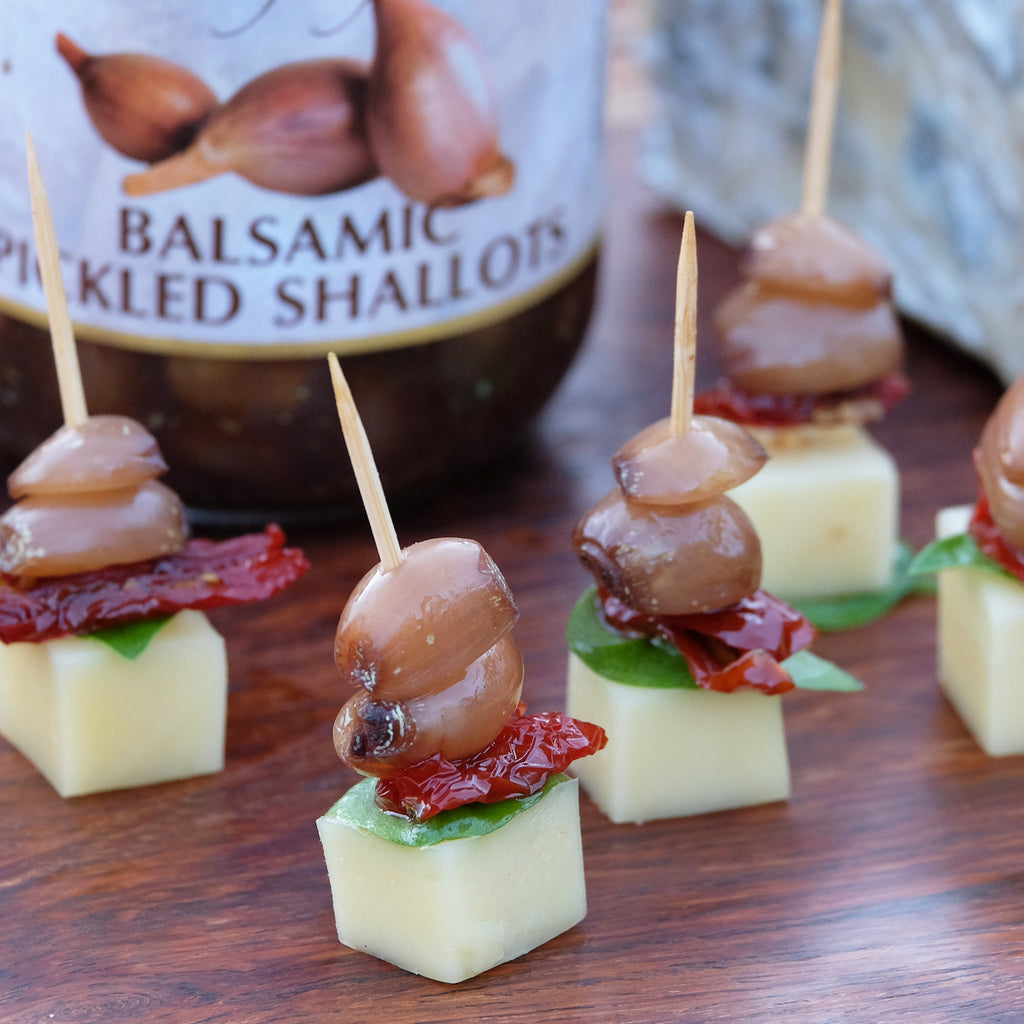 One of the most unique yet versatile products from our Olkerii Farm kitchen is our Balsamic Pickled Shallots. These tangy bite-sized bulbs add a burst of flavor that becomes quite addictive! We love to showcase their flavor in this simple, yet sophisticated appetizer.
Ingredients:
Balsamic Pickled Shallots
Fresh basil leaves
Cheese cubes (our favorites are Gouda or Aged Cheddar)
To Make:
Stack the four ingredients on a toothpick and serve on a beautiful platter!
Katy Leakey