Shelton's Marula Molasses Fusion Barbecue Sauce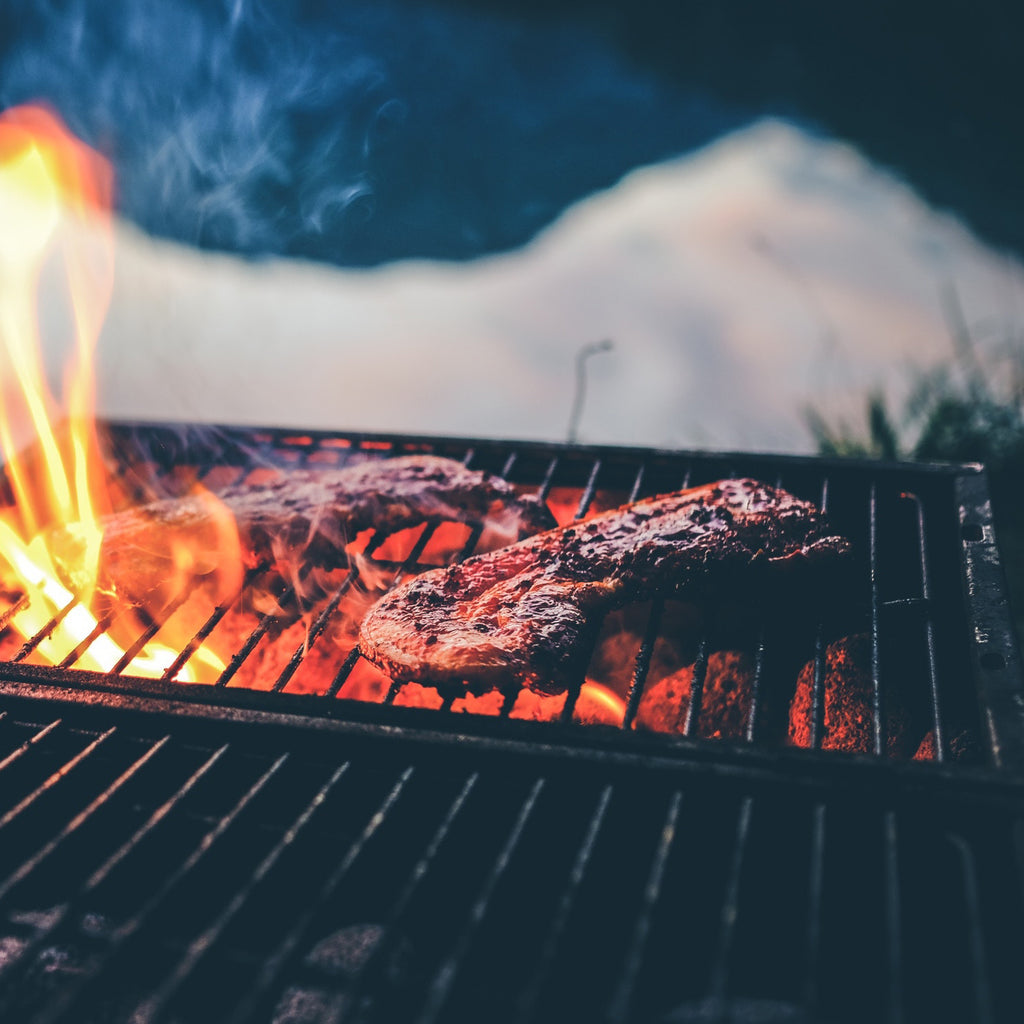 Shelton's Marula Molasses BBQ Sauce
Courtesy of Guest Chef John Shelton
This tangy, sweet and spicy marula and molasses BBQ sauce pairs together the East African flavor of marula with an American Southern style BBQ sauce and the spice of Mexican charred salsa. Yum! A very unique mix of styles, perfect for any BBQ, and especially great on chicken and ribs.

I've tried many fruit based sauces such as peach, mango and pineapple, but as soon as I tasted Marula Jam from Olkerii Farm in Kenya I knew it would be a great addition to a BBQ sauce with its earthy sweetness. I decided to pair these two with the heat of dried Mexican roasted peppers, a style of sauce common here in San Diego, California. While there are many different ingredients and flavors here, as with most BBQ sauces this one is pretty easy to throw together, and substitutions or omissions if something is out of your pantry are not a problem.

This recipe makes just enough for a large meal as the sauce is best fresh made in small batches but leftovers can be stored in the fridge for a day or two covered. It should yield enough for 2 whole chickens or enough ribs for 6-8 people, with a bit of sauce leftover for dipping, which we like for chips, or thick cut French fries for you Americans.

INGREDIENTS
1 tablespoon of canola oil
1 small sweet onion, fine diced
2 garlic cloves, minced
1 large fresh shallot, minced
1 teaspoon sweet smoked paprika or regular
1/2 teaspoon onion powder
1/2 teaspoon cayenne pepper
2 tablespoons Ketchup, or tomato sauce or paste
2 tablespoons Olkerii Farm Marula Jam
2 tablespoons packed brown sugar
2 tablespoon molasses or substitute honey
2 tablespoons balsamic vinegar
2 tablespoons apple cider vinegar
1 tablespoon Worcestershire sauce
1 teaspoon dijon mustard or Colman's mustard powder
1 teaspoon kosher salt or substitute fine sea salt
2 tablespoons dried red pepper flake **

** Don't have dried red pepper flake? Lay some small peppers out to dry for a few days in the sun. Fine chop them on a cutting board until you have an equal mix of seeds and skins. These will then keep in a small bag or jar for years.

METHOD
1) Heat the canola oil in a saucepan over medium heat. Add the onions and cook for 5 minutes until translucent, stirring often. While the onions are cooking proceed with the next step.

2) In a small saucepan on medium-low, add 1-2 tablespoons red pepper flakes with seeds to the pan and toast/char them, stirring constantly so they do not burn, about 2-4 minutes. Lift the pan immediately if you see smoking or if the pan seems too hot. The flakes and seeds will darken slightly when done but should not be black or burnt, which will produce a bitter taste. When done, remove them from the heat and place in a small bowl to stop them from cooking.

3) Move onions to the side of the pan, add the garlic and shallots to the center of the pan and saute until just fragrant, about 30 seconds, then add the paprika, onion powder, cayenne powder, and combine all ingredients together with the onions and saute, stirring, about 1 minute more. Add the ketchup (or tomato paste), stir to combine and cook about 1 minute more.

4) Add the molasses, brown sugar, balsamic and apple cider vinegar, Worcestershire sauce and salt, stirring until well combined

5) Add half, or about 2 teaspoons of the toasted chili flake to the sauce and blend well, stirring about 2 minutes, then cover and lower heat to simmer. After 10-15 min taste the sauce and check for spice and salt. Spice is important to balance out the sugars in this sauce and quite a bit of heat will cook off on the grill so It should be quite spicy. If needed, add an additional teaspoon of toasted chili or two, or additional salt, then let cook until thickened, about 15 minutes more. Sauce should be good and spicy and fairly thick. If you used tomato paste a bit of water will be needed to reach the right consistency.

Enjoy!
Katy Leakey