Bursting with Flavor: Crunchy Slaw with Pomegranate Arils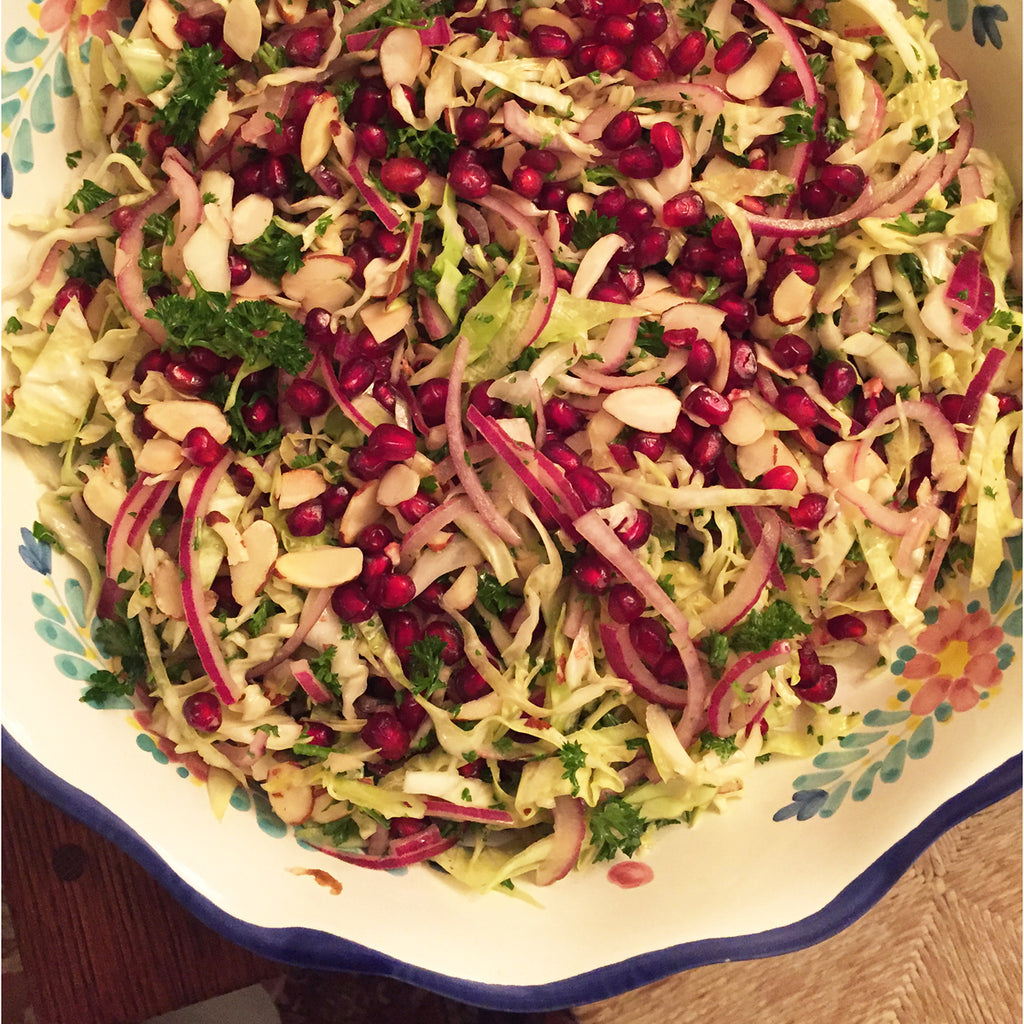 Looking for a delicious alternative to your everyday lettuce salad? This unexpected combination will brighten up your table and is the perfect accompaniment to roast chicken or BBQ meat. 
Bright & Crunchy Slaw with Pomegranate Arils
Ingredients:
Salad Dressing:

1/3 cup vegetable oil
1/4 cup vinegar
2 tablespoons honey
1 tablespoon Dijon mustard
1/2 teaspoon salt
1-2 shallots, minced
Salad:
1 small head green cabbage, shredded
1/2 red onion, sliced thin
3/4 cup sliced almonds
1/2 cup parsley, coarsely chopped
1/4 cup pomegranate arils
Directions:
Whisk together salad dressing. Soak red onions in dressing for 15 minutes to reduce spiciness. Combine salad ingredients & toss with salad dressing. Allow flavors to mingle for 15 minutes or more before serving. 
Katy Leakey