Chia Macadamia Date Bonbons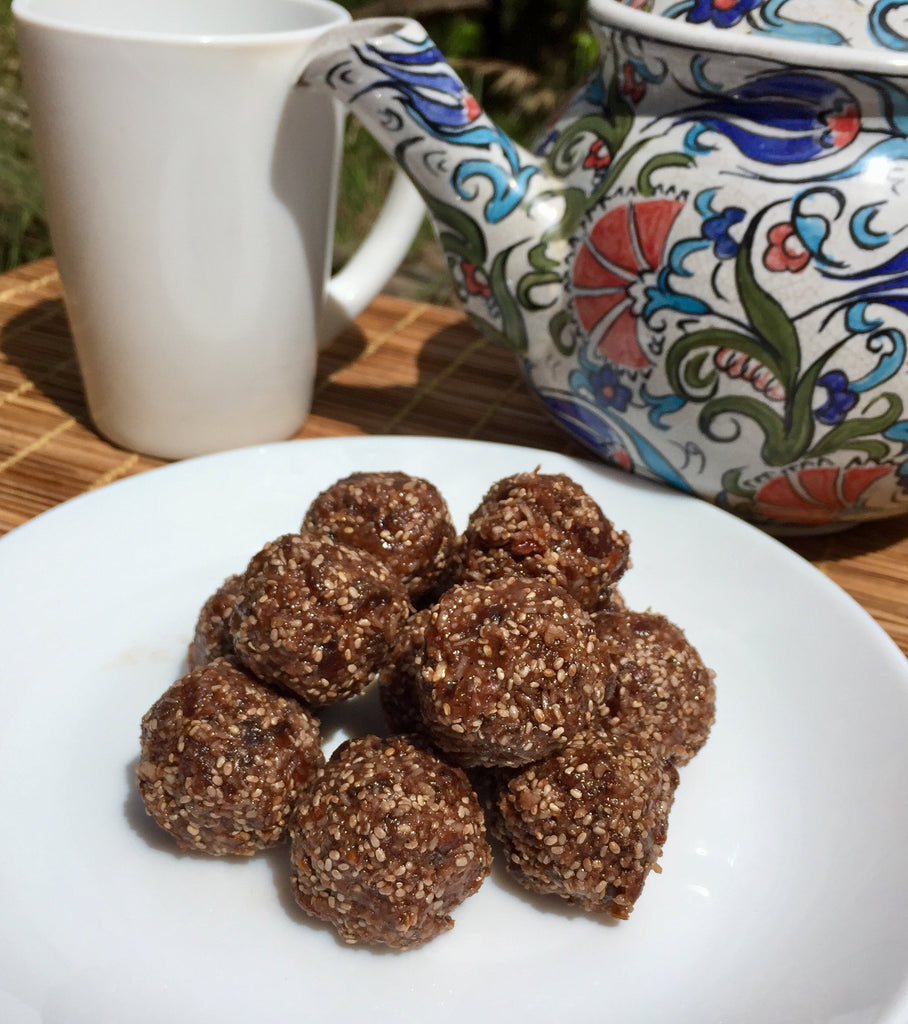 I keep a supply of these in my fridge for a healthy afternoon pick-me-up with a cup of tea.  Chia's magic qualities of providing a fiber rich supply of energy and being filling gives me a much needed boost in the afternoon and keeps me from over eating at dinner time.  What a delicious way to stay healthy - and light!  
Put all ingredients into a high-speed blender and blend until you reach the desired consistency.  Wet your fingers with cold water and form into 1" balls and refrigerate.  Keep in a sealed container and they will last for a couple of weeks refrigerated.  
140 gr Raw macadamia nuts
40 gr White Chia Seeds
160 gr Pitted dates
100 gr Desiccated coconut
10 gr Coconut oil
1 tsp Organic cocoa power 
Thank you Cara Nora for this delicious recipe! 
Katy Leakey