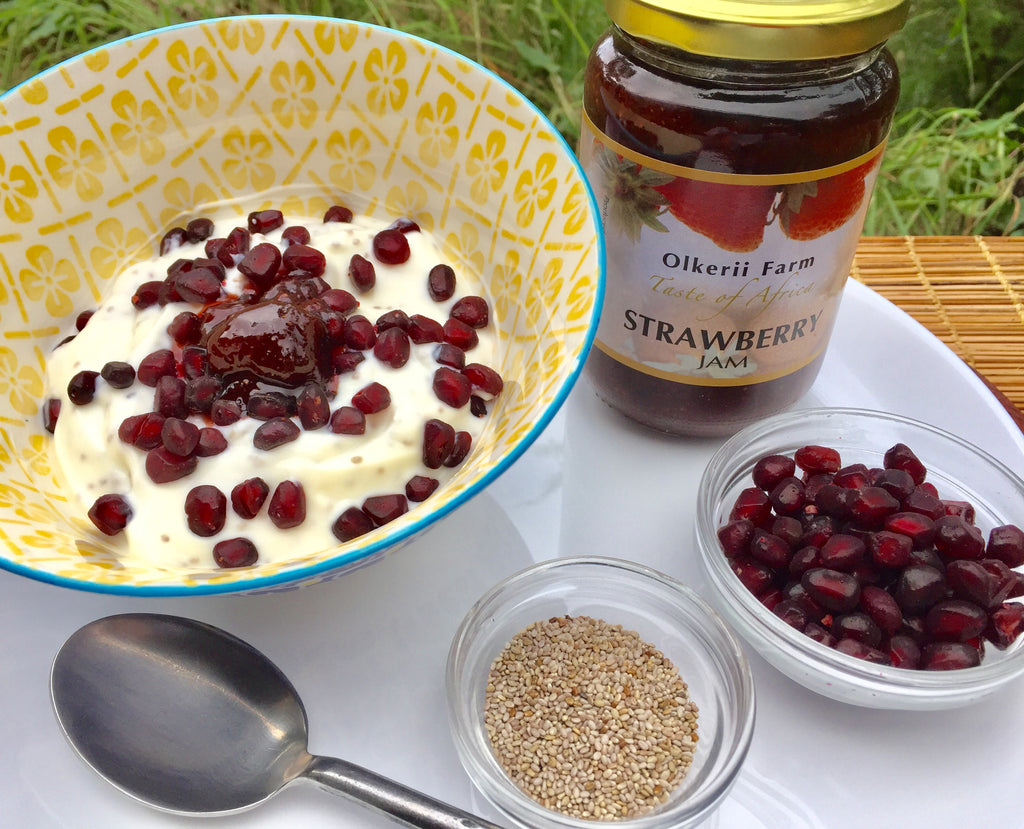 My struggles to find a breakfast that holds me until lunch are over with this block buster, delicious, light faire.  You have all the 'super-powers' in this one!!!
Plain organic yogurt 
Stir in:
1 tsp pre-soaked White Chia Seeds (I keep a supply of soaked White Chia Seeds in my refrigerator for quick easy access - to make; 2 tsp dry Chia seeds + 1/4 cup water, mix and refrigerate, spoon out as needed in your recipes and salad dressings)
1 tsp Strawberry Jam (if you want a bit of sweet, it's delicious) 
1/2 table spoon sliced raw almonds
1 tsp diced pecans or other nuts you like
Top with:
1/4 cup Pomegranate Arils (a serious must in your refrigerator at all times!)
fresh sliced fruit and berries to taste. 
YUMMY!!!  
Continue reading