Boost Your Salad's Nutrition with Chia Seed Dressing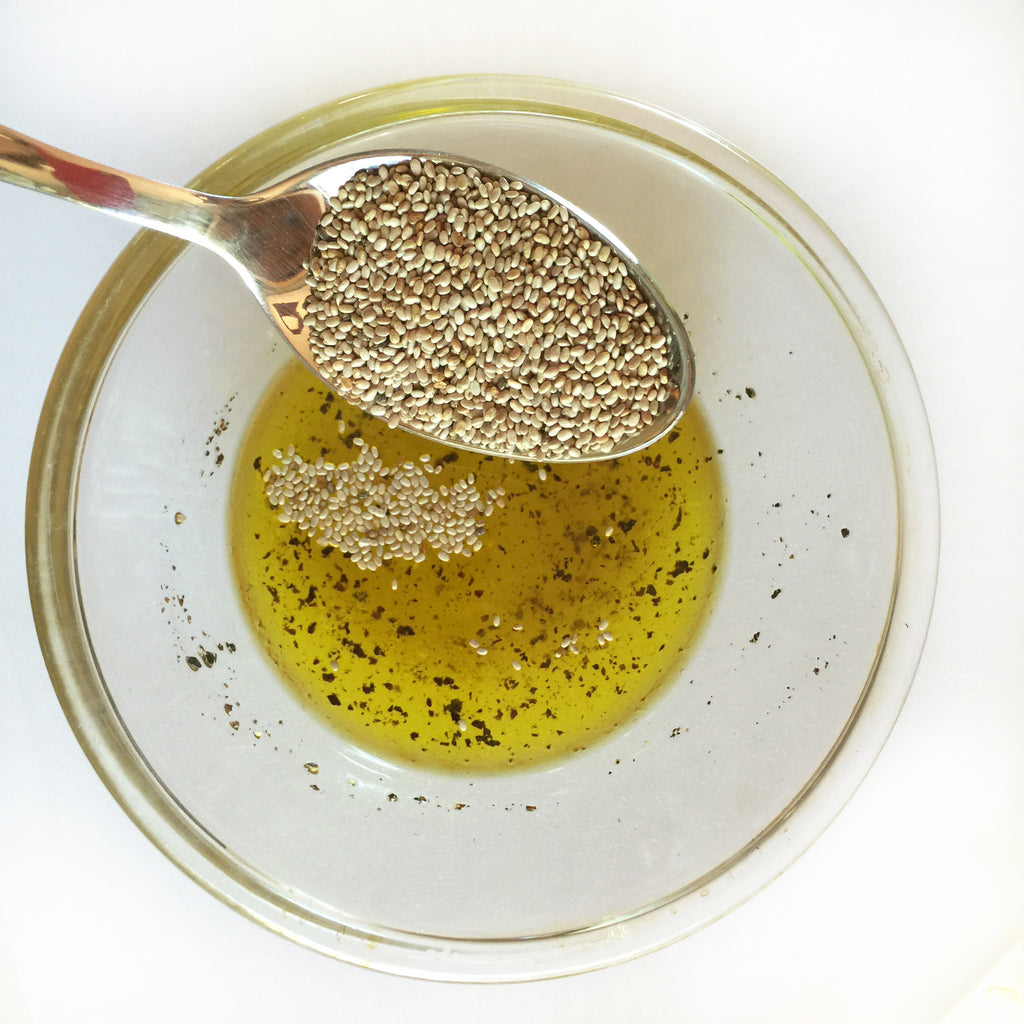 Chia Seed Salad Dressing
There's nothing better than a fresh Mediterranean salad, and one of my current favorite homemade dressing recipes is this super healthy salad dressing.
Mix into a paste in the bottom of your salad bowl:
1 1/2 teaspoons of mustard
1 teaspoon honey
salt and pepper to taste
8 fresh shallots pressed through a garlic press
1 teaspoon White Chia Seeds
Add and mix thoroughly then set aside for 15 minutes for flavors to blend:
2 ladles of olive oil
1 ladle of malt vinegar, red wine or apple cider work as well
To make it even more healthy break up walnuts into the dressing too! 
I love this delicious dressing and it also makes a delicious dip for raw veggies if you add a teaspoon of mayonnaise.  Yum!!! 
Katy Leakey