Our #1 Favorite: Tangy Gooseberry Jam cookies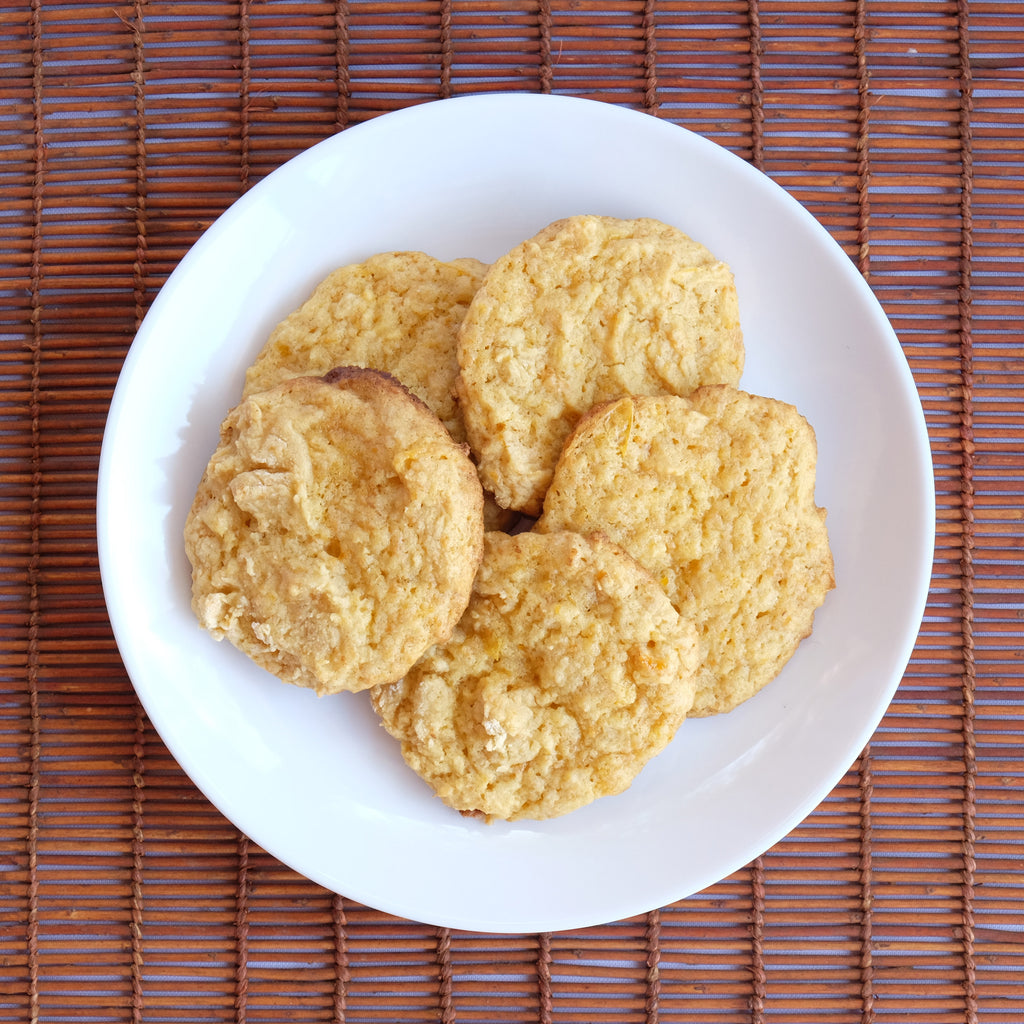 I first made this recipe when I was looking for a unique cookie to bring to a holiday party. The original recipe called for orange marmalade and I fell in love with the light texture and the tang from the marmalade. When we developed our Gooseberry Jam I knew it would bring the perfect African flavor to this mouth watering cookie. 
Gooseberry Jam Cookies
Ingredients:
1 1/2 cup flour
1 1/2 teaspoon baking powder
1/3 cup butter (cold)
1/3 cup + 2 table spoon caster sugar
1 large egg
Lemon zest, 1/2 large lemon
9 tablespoons Gooseberry Jam
Instructions:
Preheat oven to Gas Mark 4, 180 C, 350 F
STEP 1:  Sift flour and baking powder together into a small bowl and set aside.
STEP 2: In a medium mixing bowl blend together with a fork butter and sugar until crumbly.
Add the egg and lemon zest beat and on low-medium speed about 1 minute until well blended.    
Add the Gooseberry Jam and beat until somewhat fluffy, about 2 minutes.  
STEP 3:  Gently cut the dry ingredients into the batter with a large spoon until you have one large ball of dough.  Refrigerate batter for 15 to 20 minutes before baking and keep cold between batches.  
BAKE:  Drop a rounded ball of dough onto a lightly greased (use butter) cookie sheet or baking paper. 
Bake 9 minutes.  Cookies should be soft to the touch and very light golden on the bottom only.  Cookies taste best when they are slightly chewy.  
Cool the baking tray between batches by putting the back side of the cookie tray under cold running water before reloading.    
Makes about 2 dozen mouth watering cookies!  
Katy Leakey